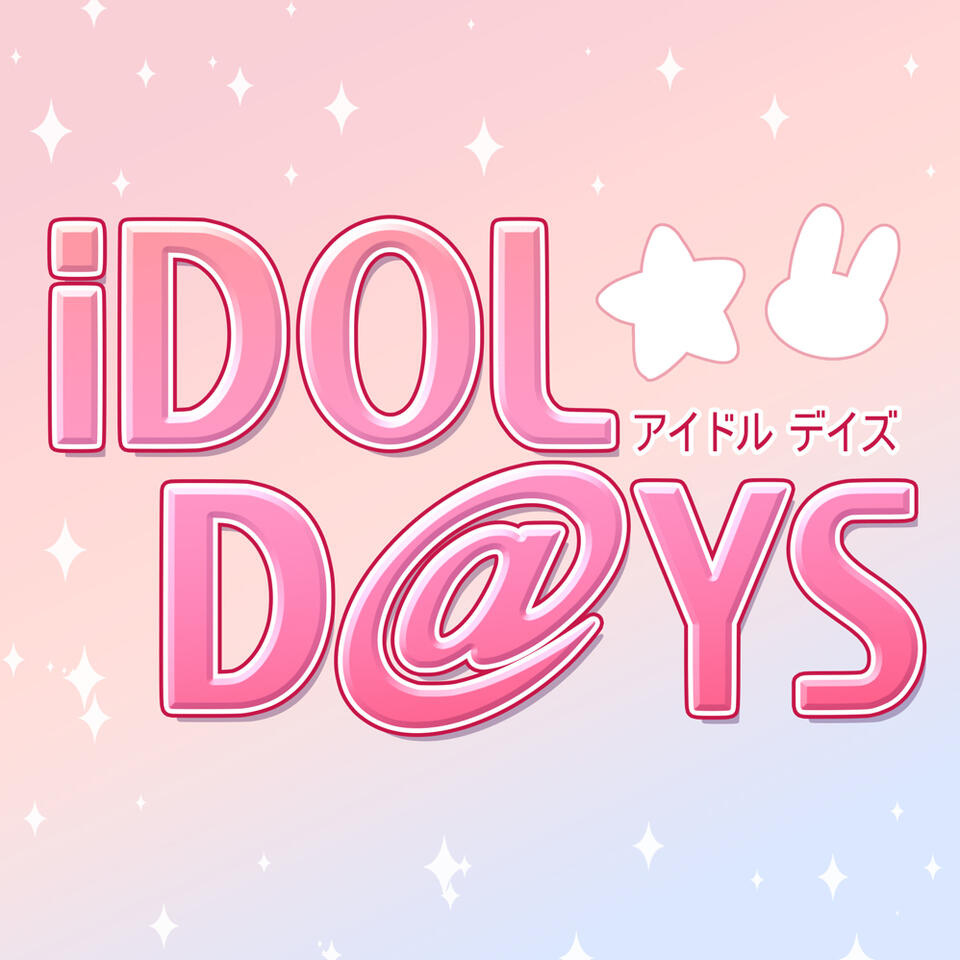 ---
What is iDOL DAYS?
iDOL DAYS is a podcast about all things idols in anime! Join us as we watch a variety of idol shows, review and critique the different aspects of each series, and attempt to discover once and for all, "Who is best girl??"

New episodes released every other Friday!
About the Show
iDOL DAYS started as an informational idol anime panel run by Star at conventions around central Texas. With more and more idol shows being released each year, it became difficult to fit a discussion of every show on the market into an hour-long panel- And lo, the podcast was born!

Each episode covers a different idol show, delving into the plot, characters, music, animation, and our general take on "Is this show worth watching?"

New episodes are released every other Friday- Check the links below to subscribe and be notified when a new episode is released!
---
About the Hosts
Star is a professional comic artist and illustrator based out of Austin, TX. Her love of idols began in 2012 when Sarah showed her a clip from the [email protected] anime series, after which she fell into the Idol Hell Pit and has been stuck there ever since.

She is also the writer and artist behind the webcomic Castoff, an adventure story about glowy kids with problems on the run from the fantasy cops. You should read it, it's all she talks about (besides idols, of course).

Favorite Idols:
☆ Makoto Kikuchi ([email protected])
☆ Umi Kousaka ([email protected] Million Live)
☆ Yuko Oshima (AKB0048)
---
Sarah is a nerd living in Atlanta, GA. She's a professional multimedia artist for the corporate world--you might have seen her stuff, but if she told you, she'd have to kill you. Sarah was introduced into anime idols from her love of slice-of-life anime. She's also a shipper. Now kiss!

Sarah is unapologetically responsible for Star's descent into Idol Hell. She also cosplays a lot, and regularly attends cons in the Southeast United States. If you run in to her, she'd love to gush about video games, anime, and 2D idols!

Favorite Idols:
☆ Anna Mochizuki ([email protected] Million Live)
☆ Hanamaru Kunikida (Love Live! Sunshine!!)
---
FAQs
Q: Why is your title spelled Like That?
A: The @ and the lowercase i are an homage to the [email protected] logo!

Q: Who did the art for your podcast?
A: Star did both the cover art, logo, and character designs! Because she has no chill.

Q: What's your intro/closing song?
A: Kira Kira Girls from Nash Music Library!

Q: Why do you talk about crabs so much??
A: No thoughts, head empty, only crabs 🦀