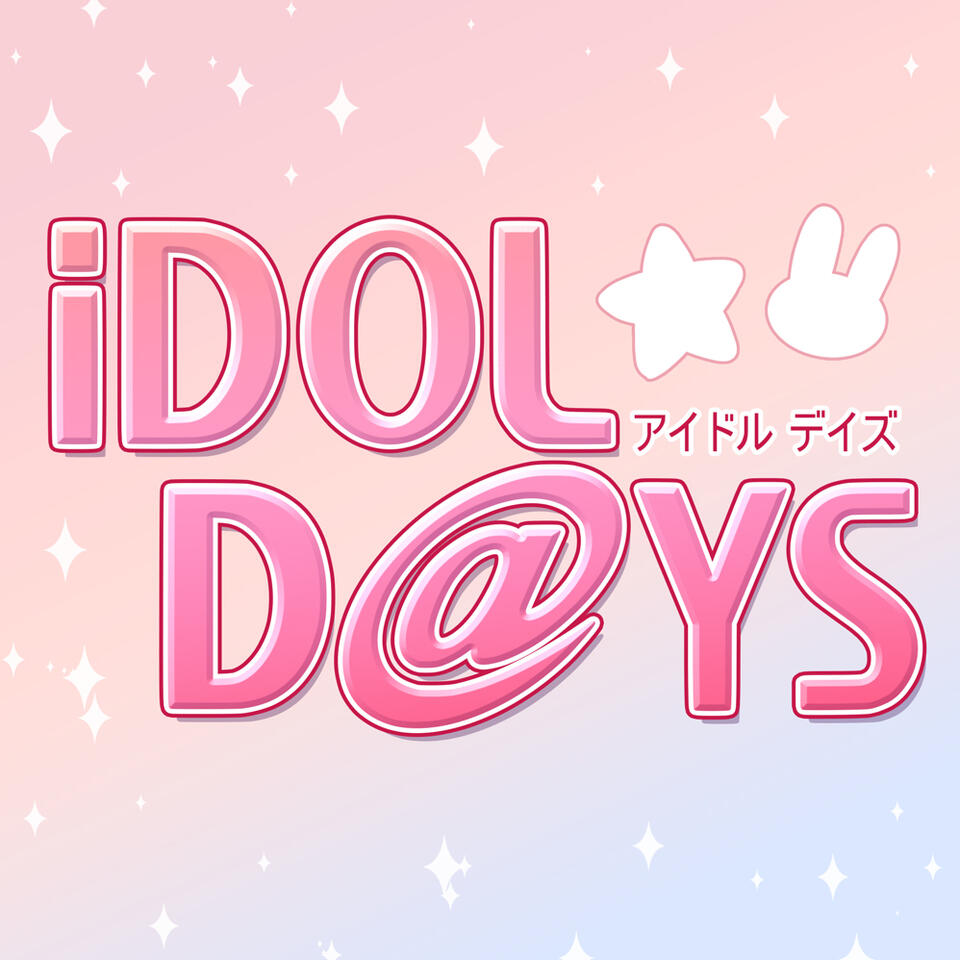 ---
What is iDOL DAYS?
iDOL DAYS is a podcast about all things idols in anime! Join us as we watch a variety of idol shows, review and critique the different aspects of each series, and attempt to discover once and for all, "Who is best girl??"New episodes released every other Friday!
About the Show
iDOL DAYS started as an informational idol anime panel run by Star at conventions around central Texas. With more and more idol shows being released each year, it became difficult to fit a discussion of every show on the market into an hour-long panel- And lo, the podcast was born!Each episode covers a different idol show, delving into the plot, characters, music, animation, and our general take on "Is this show worth watching?"New episodes are released every other Friday- Check the links below to subscribe and be notified when a new episode is released!
---
About the Hosts
Star is a professional comic artist and illustrator based out of Austin, TX. Her love of idols began in 2012 when Sarah showed her a clip from the [email protected] anime series, after which she fell into the Idol Hell Pit and has been stuck there ever since.She is also the writer and artist behind the webcomic Castoff, an adventure story about glowy kids with problems on the run from the fantasy cops. You should read it, it's all she talks about (besides idols, of course).Favorite Idols:
☆ Makoto Kikuchi ([email protected])
☆ Umi Kousaka ([email protected] Million Live)
☆ Yuko Oshima (AKB0048)
---
Sarah is a nerd living in Atlanta, GA. She's a professional multimedia artist for the corporate world--you might have seen her stuff, but if she told you, she'd have to kill you. Sarah was introduced into anime idols from her love of slice-of-life anime. She's also a shipper. Now kiss!Sarah is unapologetically responsible for Star's descent into Idol Hell. She also cosplays a lot, and regularly attends cons in the Southeast United States. If you run in to her, she'd love to gush about video games, anime, and 2D idols!Favorite Idols:
☆ Anna Mochizuki ([email protected] Million Live)
☆ Hanamaru Kunikida (Love Live! Sunshine!!)
---
FAQs
Q: Why is your title spelled Like That?
A: The @ and the lowercase i are an homage to the [email protected] logo!Q: Who did the art for your podcast?
A: Star did both the cover art, logo, and character designs! Because she has no chill.Q: What's your intro/closing song?
A: Kira Kira Girls from Nash Music Library!Q: Why do you talk about crabs so much??
A: No thoughts, head empty, only crabs 🦀
Season 2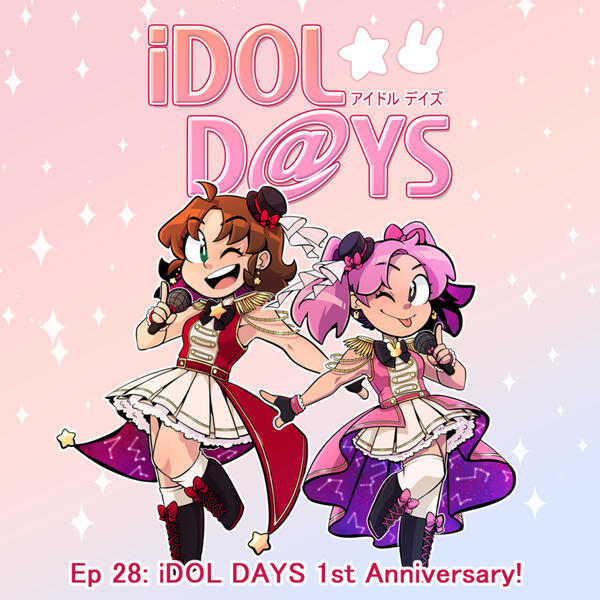 Episode 28: iDOL DAYS 1st Anniversary!It's time to start season 2! We're looking back on the past year, discussing what's next for the show, and taking questions from our listeners! Join us!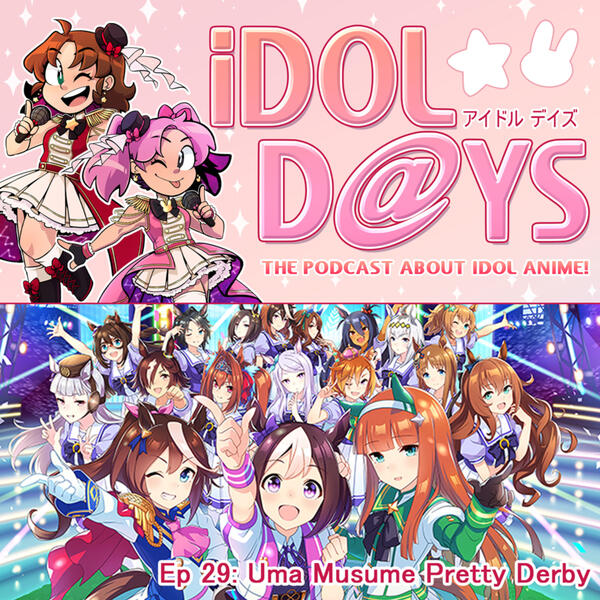 Episode 29: Uma Musume Pretty Derby!Sarah noticed that the Kentucky Derby was the same day we'd have an episode out, and... well, let's talk about horse girls!!Covers episodes 1-13.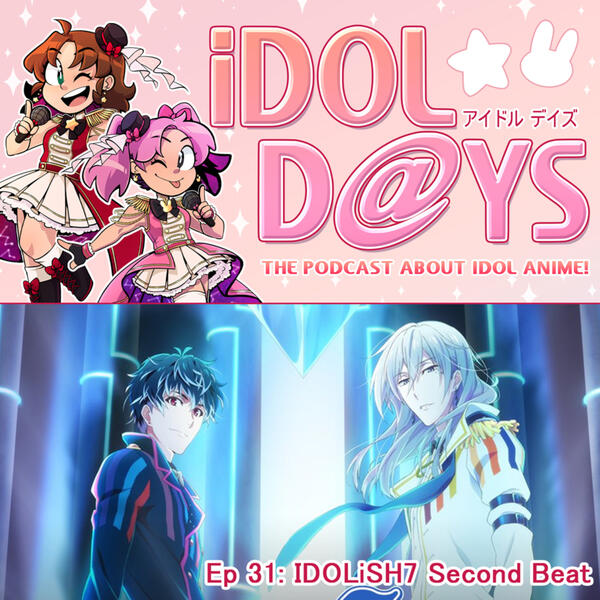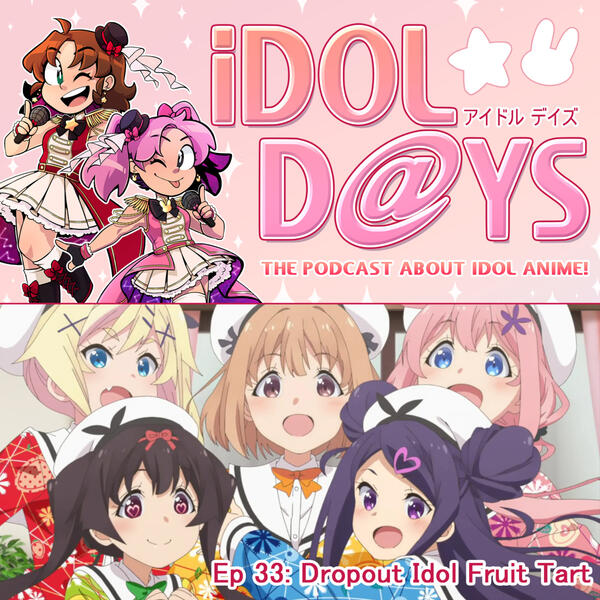 Episode 33: Dropout Idol Fruit TartOn this week's episode, Sarah's bringing you the inside scoop on a newer idol series, Dropout Idol Fruit Tart! The scoop is it's hornier than we expected. Oh no.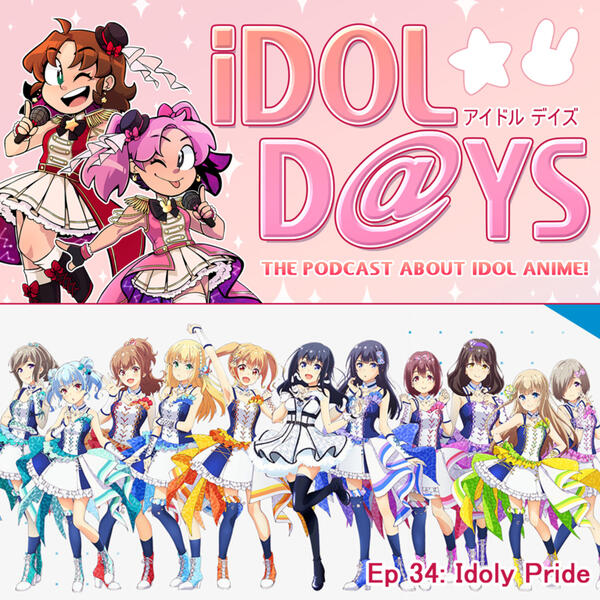 Episode 34: Idoly PrideAll idols go to heaven, unless they have unfinished business.... Star finally finished watching Idoly Pride, so now it's time to talk about it (and all the feelings it caused)!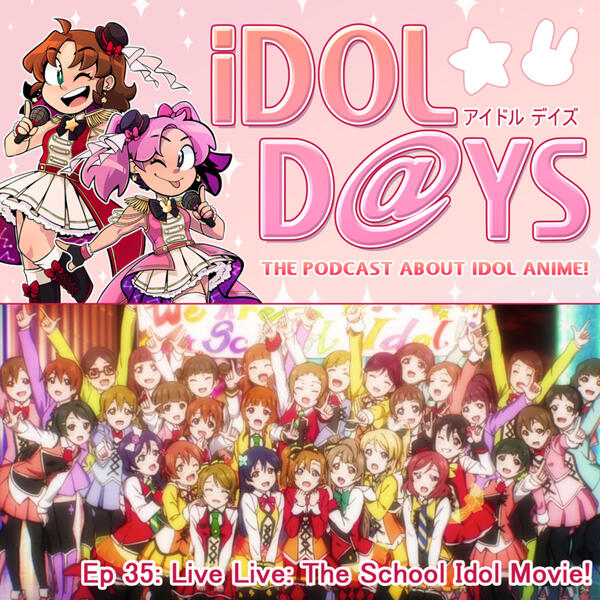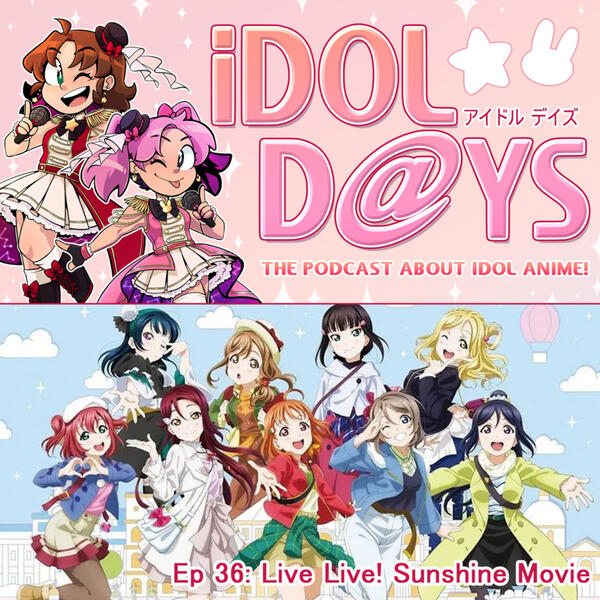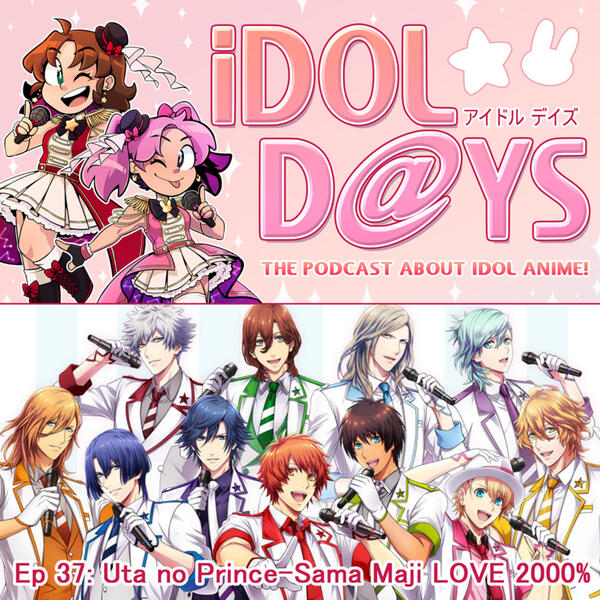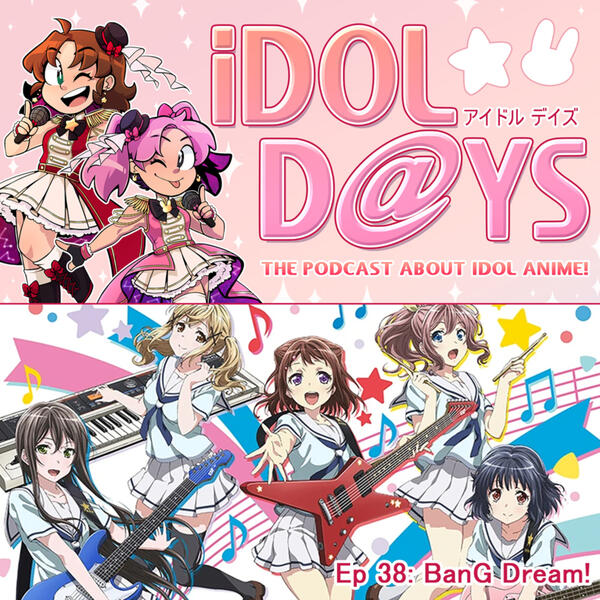 Episode 38: BanG Dream!Hey you! Yeah, you! I wanna start a band! With you, me, and that health inspector we've been hiding in the fridge. But first, let's discuss BanG Dream season 1!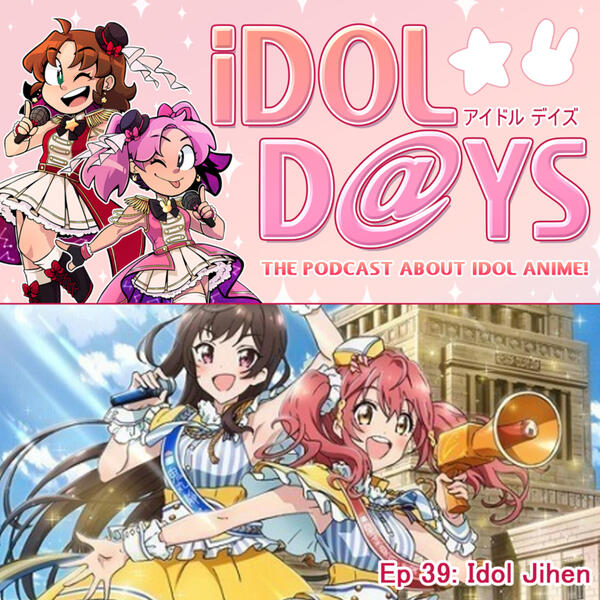 Episode 39: Idol JihenCursed Idol October has officially begun, and we're kicking it off with... idol politicians?? Sarah's gonna tell us about Idol Jihen!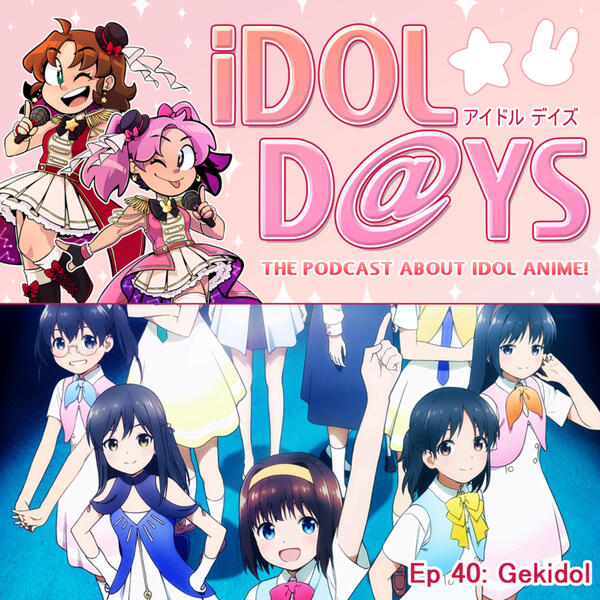 Episode 40: GekidolStar had a mental breakdown watching this anime so you don't have to. It's time to talk about Gekidol, the most cursed episode of Cursed Idol October yet.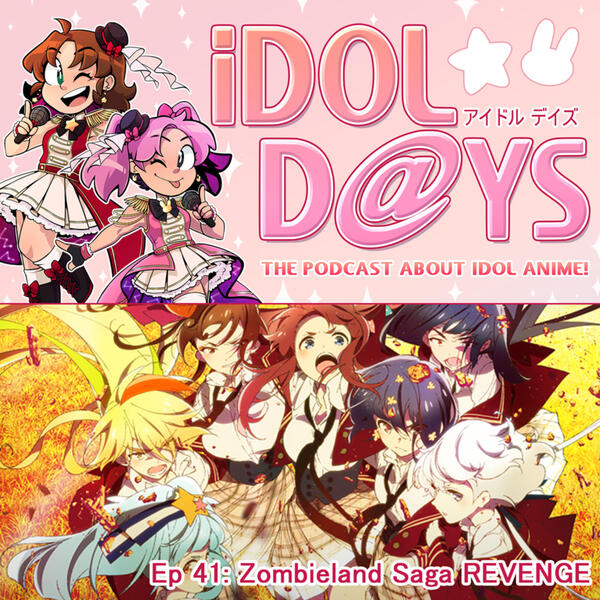 Episode 41: Zombieland Saga REVENGEYou all knew it was coming. We're finishing off October with the spookiest idol show, Zombieland Saga REVENGE!Featuring the return of a special guest!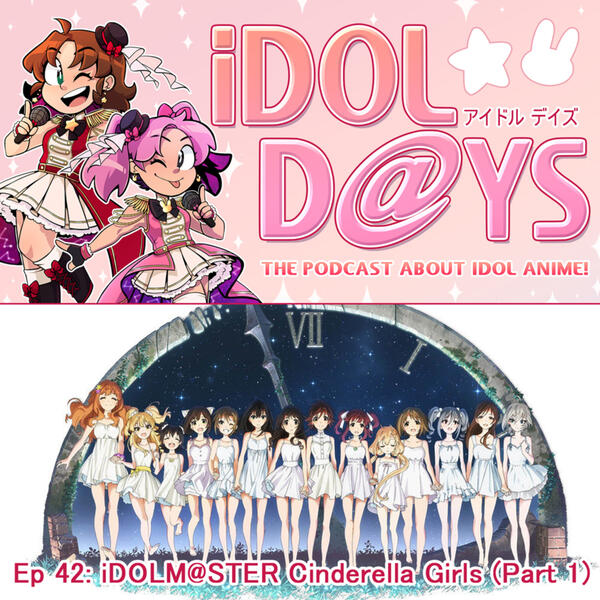 Episode 42: [email protected] Cinderella Girls (Part 1)We've said we were gonna do it for months, and it's finally happening! Let's talk about the first [email protected] spinoff, Cinderella Girls!
Episode 43: [email protected] Cinderella Girls (Part 2)
Let's finish off our Cinderella Girls discussion! Here come some... MORE GIRLS!!!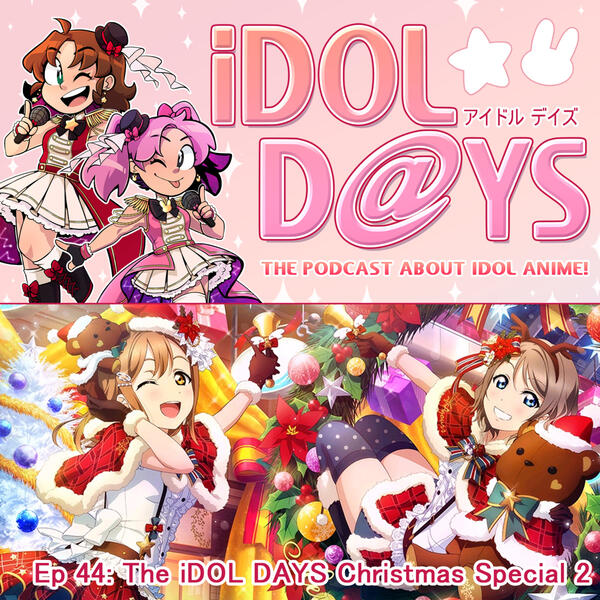 Episode 44: The iDOL DAYS Christmas Special 2!We're back with more seasonal goodness- let's talk Christmas music in round 2 of our annual holiday special!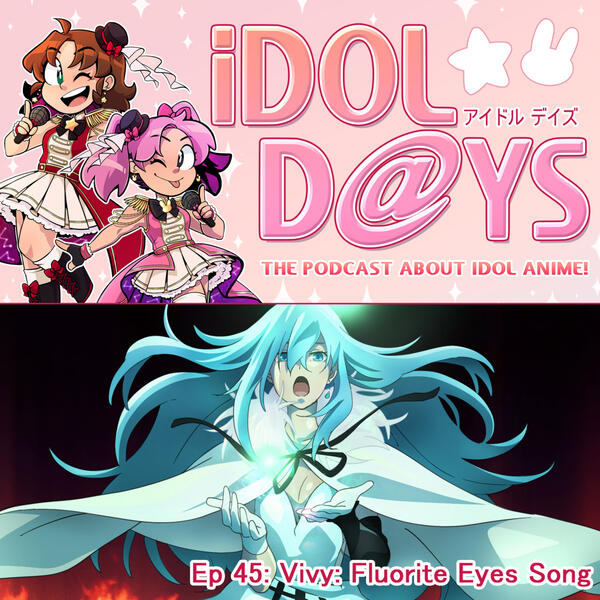 Episode 45: Vivy: Fluorite Eyes's SongNeed a palate cleanser after Gekidol's failed sci-fi nonsense? Star sure did. Let's go back in time and prevent the AI apocalpyse- by becoming AI-dols!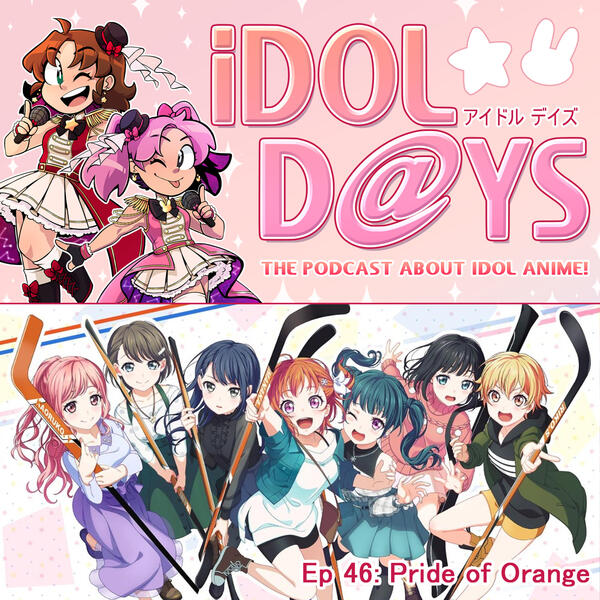 Episode 46: Pride of OrangeYou know what they say, kids: All idols have to be good at sports. This week, we're heading to the ice rink and learning about some hockey idols!...They ARE idols though, right? ...Right???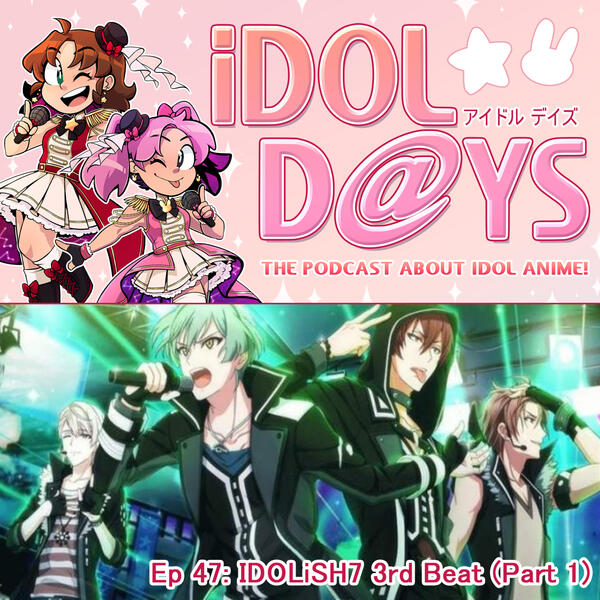 Episode 47: IDOLiSH7 3rd Beat (Part 1)The boys are BACK, and there's more of them than ever! We're diving back into IDOLiSH7 with our 4th episode of the franchise, covering the first half of season 3! It's TRAUMA TIME, BABY!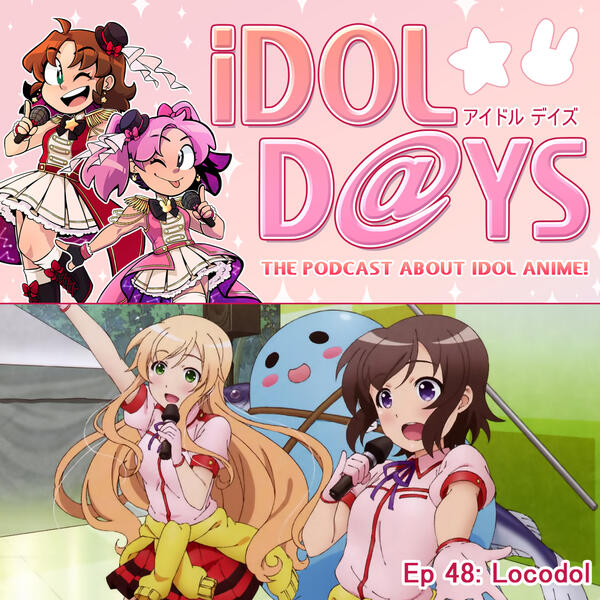 Episode 48: LocodolSarah takes us down a cozy slice-of-life trail as we head into the small town of Nagarekawa. Let's talk about local idols in Locodol!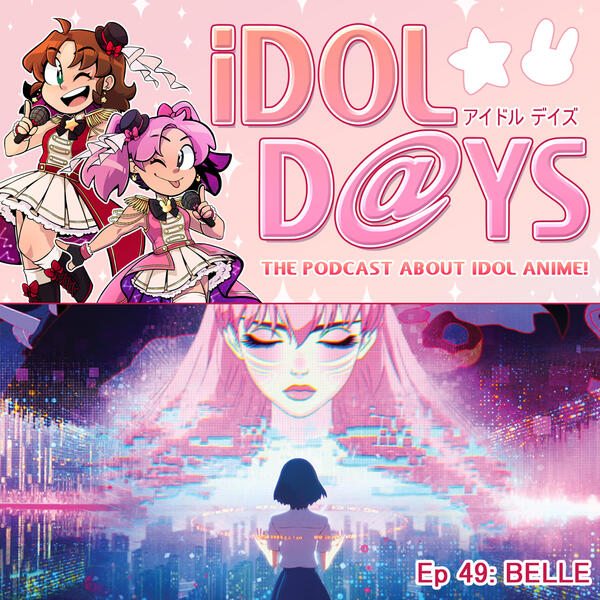 Episode 49: BelleDo U have what it takes to be the next virtual idol (and overcome your own personal traumas in the process)? Let's enter the world of Belle and learn some stuff about the wild world of the internet!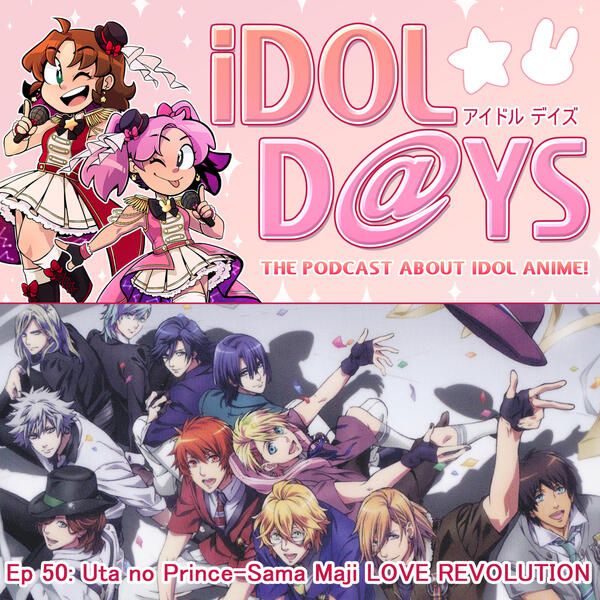 Episode 50: Uta no Prince-sama Maji LOVE REVOLUTIONSIt's time for REVOLUTION! Sarah takes us once again down the increasingly-chaotic trail of UtaPri as we discuss the 3rd season of the dating-game-turned-idol-anime! (And a lot of other things including Kingdom Hearts, Ace Attorney tie-ins, and an increasing number of tiny, tiny hands)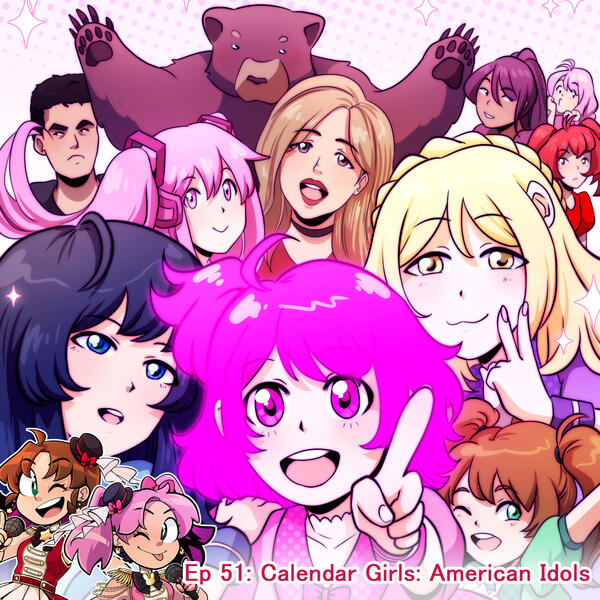 Episode 51: Calendar Girls: American IdolsLet this be a lesson to you all: Never watch the weird DVD you find in your basement.